Water/Wastewater - Now Accepting Applications
The City of Ward is accepting applications for a water/wastewater operator. This position involves the safe operation, maintenance, and repair of...
Ward Water System Advisory
LWPWA, the supplier for Ward Water, will be conducting routine maintenance on their
pumps May 10 & May 11 from 8 a.m. to 5 p.m. During this time, we ask that you
All, if you have been paying attention to the news, several cities in the state have either shut off water to their customers because their tanks are too low or are under mandatory boil orders...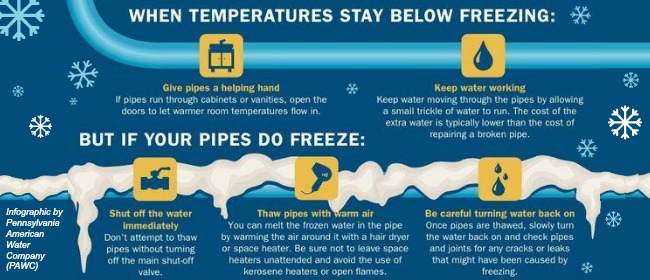 When temperatures are consistently at or below freezing:
If you have pipes that are vulnerable to freezing, allow a small trickle of water to run overnight to keep pipes from freezing. The...